CCP-10 from AM Efficiency. Developed for postprosessing of parts produced with desktop SLS and narrow spaces. Desktop or Smaller SLS machines Like Wematter, Sintereit, Sintratech and the Fuse1 from Formlabs also need a lot of Postprocessing.  Our CCP-10 gives the possibility to handle Cleaning Coloring and Polishing.
Office friendly
 Fast ROI
Sustainable
Cost efficient
Automatic filter cleaning
Touch display
Cabinet volume: 440 litre
Drum size:  Diameter 55cm, depth 30cm
Size: 1000x1100x1500
Weight 170kg
Power connection: 230v 16A
Air pressure: minimum 5 bar, maximum 9 bar
Air consumption: less than 300Liter per minute at 6 bar
Sound level: 72 dB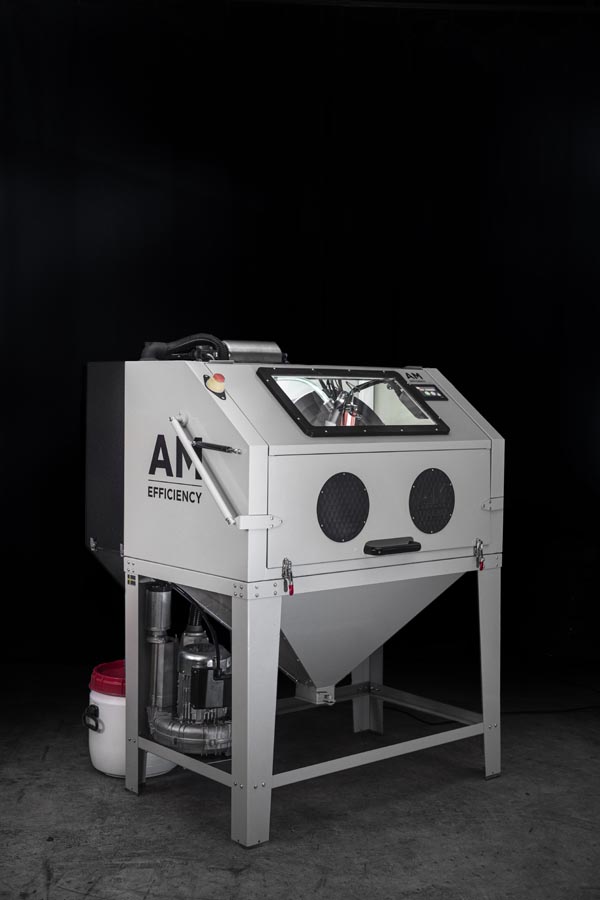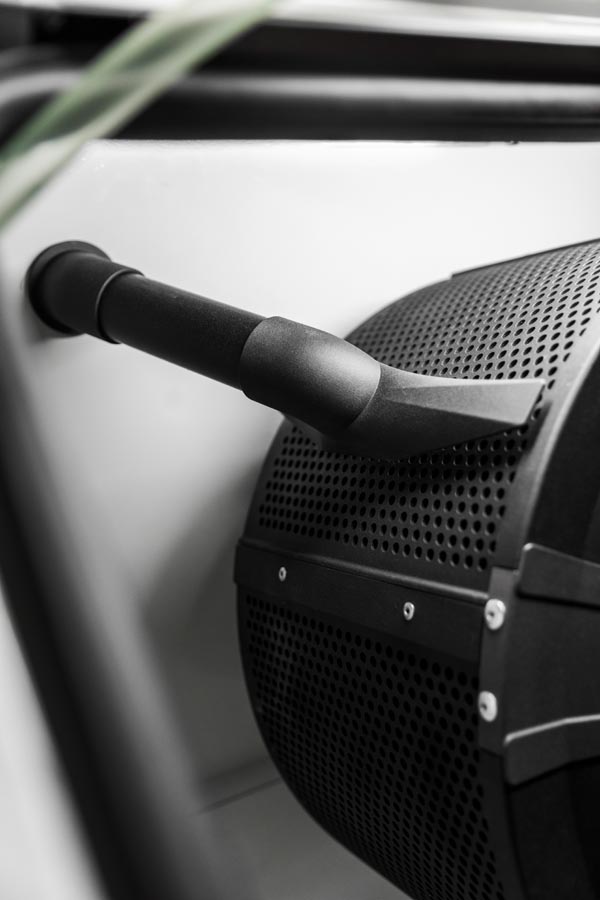 The CCP-2 in combination with our own developed blasting media. You may
go from "print to product" in shorter time and cost. Simply more Efficient.
Machine info and data
Cabinet volume: 990 liters
Drum Volume: 65 liters
Size WxDxH: 1350x1100x1760
Power connection: 3fase, 380V 16A
Air pressure: Minimum 4,5 Bar
Maximum 8,6 Bar
Air Consumption: 800 liter/min
Sound level: 77 dB
Vacuum: 3 Kw (included)